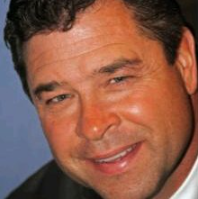 J. COSTEN
J. believes that in the absence of knowledge, price dictates purchasing decisions, but in many cases, those decisions result in the most expensive dollars ever saved.
Dedicated to helping his clients make better, more informed decisions, J. serves as a manufacturers' representative for J2 Sales Solutions, a company he co-founded. They are raising the bar for manufacturers' representatives, committed to educating their clients and developing solutions that ultimately benefit their clients' bottom line.
J. has been a manufacturers' representative since January 1996. He has always been a top sales performer with a reputation for tenaciously meeting his clients' needs, regardless of the products or lines he represents. He approaches each day with a proactive drive to build effective relationships and uncover opportunities, knowing that the best deals don't just walk through the door. His experience has stretched across the building industry, with a focus on cost-effective, high performance roofing, insulation, acoustical products and daylighting solutions for commercial construction. He also has an in-depth knowledge of LEED and other sustainable building materials available in the market.
J. has also been very involved in Southwest Michigan Facilities and Operations Directors, is on the board of IFMA West Michigan (International Facility Management Association) and serves on the board of CSI Grand Rapids Chapter (Construction Specifications Institute). He has participated in Michigan School Business Officials events for more than 15 years and helped establish the Michigan Vendor Partners, a group of non-competing vendors that co-op hospitality at the two major Michigan school trade shows annually.
Call J. today, without any obligation, to see how he can help you identify opportunities and your increase sales.